The Godfathers sind eine Alternative-Rock-Band aus London.2015 feierten die Paten ihr 30jähriges Bandbestehen. 2016 kommt die Band um Peter Coyne nun wieder auf Wunsch vieler Fans und bringen ihre aktuelle Single mit!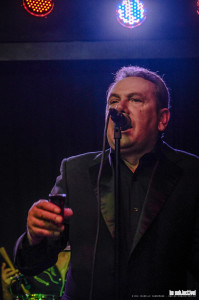 Die legendäre britische Rock & Roll Band The Godfathers wurde 1985 von den Brüdern Peter Coyne (Vocals) und Chris Coyne (Bass/Vocals) gegründet. Durch ihre zahlreichen Konzerte und Touren, schaffte sich die Band einen hervorragenden Ruf, der auf ihren elektrisierenden und aufwiegelnden Rock & Roll Stil und ihren vielen einzigartigen Live-Shows begründet ist.
Daran hat sich auch in den letzten 20-30 Jahren nichts geändert. Steve Crittall strahlt bis über beide Ohren, Peter Coyne hat die Attitüde eines killing Gentleman. Man liebt sie oder man hasst sie. Und jeder kennt verdammt noch mal Birth, School, Work, Death.. Birth, school, work, death Birth, school, work, death, Birth, school, work, death, Birth, school, work, death. Birth, school, work, death. Birth, school, work, death
Die Dates:
24.03.2016 Sonic Ballroom, Köln
25.03.2016 Knust, Hamburg
26.03.2016 Cortina Bob, Berlin
29.03.2016 ChemieFabrik, Dresden*
30.03.2016 Garage Deluxe, München
31.03.2016 Keller Club, Stuttgart
01.04.2016 Mad Music club, Hameln
* Support: Ben Wood Inferno.