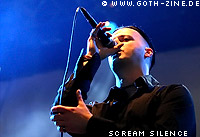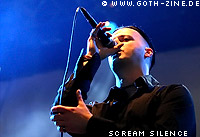 Heute möchten wir euch – wenn auch super kurzfristig – noch auf das Secret Garden Festival hinweisen. Und weils so kurzfristig ist gibts auch nur eine Übersicht der spielenden Bands. Allein das sollte euch überzeugen 😉 Achtung – Freitag und Samstag findet es im Musikzentrum statt – am Sonntag aber im Musiktheater BAD!
Preise:
VVK Festivalticket: 15,00 € zzgl. Gebühren
AK: 7,00 €  –   nur Party: 5,00 €
Freitag 22.06. im MusikZentrum
STAUBKIND, PRAYERS FOR RAIN, FABRIK C,SCREAM SILENCE, DAYS OF FATE, SIN SEDUCTION und der INDEX REVIVAL PARTY mit den DJ´s A.V., Kai Hawaii & Olli P.
Das Secret Garden Festival von Fans für Fans goes back to the roots
Einlass: 20:00 Uhr * Beginn: 21:00 Uhr
Sin Seduction: 21:00 Uhr
Days Of Fate
Prayers For Rain
Scream Silence
Staubkind
ca. 01:10 Uhr Party!!!!!
Samstag 23.06. im MusikZentrum
TO AVOID, MISSRATENER SOHN, BURN,LIVEPERFORMANCE mit VEEJANE LICHTWIND und die SECRET GARDEN PARTY mit DJane JEANNY (Forellenhof), HAYOO & spec. guests
Einlass: 17:00 Uhr
Mißratener Sohn: 18:30 Uhr
Lichtwind
Burn
Fabrik C
To Avoid
Armageddon Dildos
ab ca. 00:20 Uhr Party
Sonntag 24.06.07 im Musiktheater Bad
GARDEN OF DELIGHT, ANONYMUS DREAMS, HEAVY CURRENT, LESUNG mit Ecki Stieg und die BLACK POOL PARTYmit DJ Surfin William & spec. Guest
Einlass: 15:00 Uhr
Lesung Ecki Stieg: 16:00 – 17:00 Uhr
Tablequiz 17:15 Uhr
Heavy Current 18.30 Uhr
Anonymous Dreams
Garden Of Delight
ab ca. 22:15 Uhr Party!!!!!