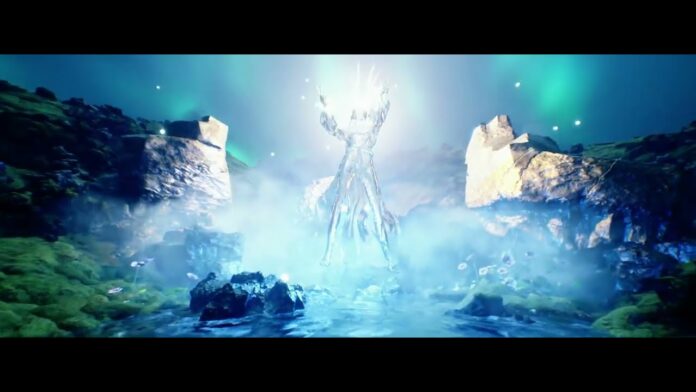 Lyrics:
Hver fer sinn veg
Með sjálfum sér, ósýnileg
Ég sagðist ætla hitta þig hér
Svört þoka safnast saman inní huga þér
Ég er ein af þeim sem enginn sér
Ekki bíða, ekki bíða lengur eftir mér
Sú sem enginn sér
Ó, hún er engin
Each goes their own way
By themselves, invisible
I said I was going to meet you here
Black fog accumulates in your mind
I'm one of those that no one sees
Do not wait, do not wait for me anymore
She who no one sees
Oh, she's no one
Info:
Das isländische Trio Kaelan Mikla verfolgt einen dunklen und geheimnisvollen Stil. Melancholisch und schwer beschreiten die jungen Künstlerinnen Sólveig Matthildur Kristjánsdóttir (Schlagzeug und Keyboard), Margrét Rósa Dóru-Harrysdóttir (Bass) und Laufey Soffía Þórsdóttir (Gesang) seit ein paar Jahren einen stetig wachsenden Erfolgspfad. Die Band selbst bezeichnen ihre Musik als 'no wave, poetry punk'.
Directed by Arna Beth
Editing: Dian Joy
Character design: Jonathan Aldenberg
Screenplay: Arna Beth and Kælan Mikla
Motion Graphics: Dean Wallflower
Graphic design: Kinnat Sóley