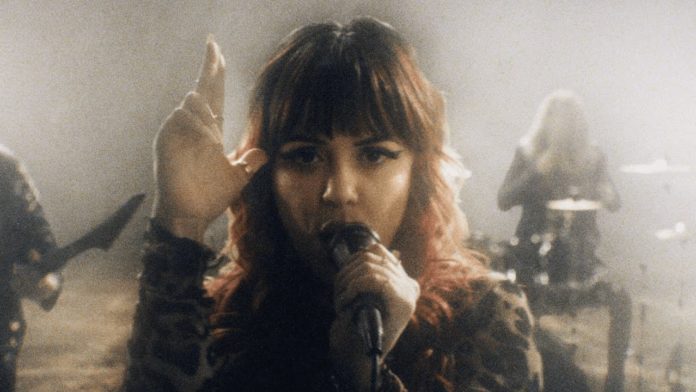 Lyrics
Light it up and burn it all to the ground
Whoa
You always bring your invitation
A chance to be another me
Cause you know I'm not your friend
Without your peace offering
You see the scars, the skin and bone
I'm hanging on by a rope
But you'd steal my last breath and wait for a chance
To push me right off the edge
Paranoid
I'm gonna have to sell my soul
Tie it up and hope it don't make a sound
Chemicals
They're gonna make me lose control
Light it up and burn it all to the ground
If I didn't know better I'd have thought
At least you were on my side
But you know me better than me
And you love it when I'm paralyzed
You know it's irresponsible
To pretend its a favor, oh
To let someone else pull the trigger
When you put the bullet in the chamber
Paranoid
I'm gonna have to sell my soul
Tie it up and hope it don't make a sound
Chemicals
They're gonna make me lose control
Light it up and burn it all to the ground
I'll fight this fire with gasoline
This is a social disease
It's a self-medicated American dream
Paranoid
I'm gonna have to sell my soul
Tie it up and hope it don't make a sound
Chemicals
They're gonna make me lose control
Light it up and burn it all to the ground
Anyone notice that I'm dead, not alive?
I'll cover the tracks
And retrace my steps
My demons resurface
They take all, all that's left
Infos:
Conquer Divide sind zurück, und wie. Nach fünf Jahre stille um die All-Female Metalcore Formation aus Michigan veröffentlichte die Band Anfang August mit Chemicals einen ersten neuen Song. Und es fühlt sich an als wären Conquer Divide nie weg gewesen.
Nach der Veröffentlichung ihres bisher einzigen Albums in 2015 wurde es ruhiger um Conquer Divide. Die Band entschied sich für eine Pause um sich wieder mehr auf das eigene Privatleben konzentrieren zu können. In der Zwischenzeit ersetzte dann auch Samantha Landa die bisherige Schlagzeugerin Tamara Tadic, die 2017 die Band verließ.
Im Behind the Scenes zum Video verriet Janel Duarte (Unclean Vocals & Bass) das in den nächsten Monaten sehr wahrscheinlich auch ein neues Album kommen wird. Man darf gespannt sein.
Written and performed by Conquer Divide
Executive Producer Joey Sturgis
Produced and Engineered by Tyler Smyth, Joey Sturgis, and Nick Matzkows
Mixed and Mastered by Joey Sturgis and Nick Matzkows
Additional Production by Eli Strobeck
Direction and Visuals by Jeb Hardwick
Director of Photography: Brandan Lee Keller
Gaffer: Alex Gasparetto
Assistant: Ryan Hudson
Makeup Artist: Alexandria Bishop
Hair: Ashley Tomberlin
Filmed at Future Media Corporation
Produced by Kristen Sturgis
Links:
https://conquerdivideofficial.com
https://facebook.com/ConquerDivideUSA/
https://instagram.com/conquerdivide/
https://youtube.com/user/conquerdividemusic
https://twitter.com/conquerdivide